In using the service of Allracks & Ute Accessories, you are deemed to have accepted the terms and conditions, disclaimers, statements, or other conditions listed below. Allracks & Ute Accessories may at any time, at its sole discretion, amend, modify, or vary these Terms & Conditions.
Please read these terms and conditions before accessing or using the Site. Your access to and use of the Site, including your order of Products through the Site, is subject to these terms and conditions.All information on this site or given verbally has been done so with diligence and good faith, including product descriptions and pricing therefore we are unable to warrant that product descriptions or other content of the website is error free. We encourage you to make your own enquiries and satisfy yourself in all respects to the products you are intending on purchasing.
Allracks & Ute Accessories only sell ADR approved and Airbag compliant products. We have had our products tested and certified for your peace of mind. Our certifications are valid throughout Australia, but it is the customer's responsibility to check with your state's Road Rules to prevent any unnecessary infringement notices. All our bars are certified to specific Load Ratings. If you have any enquires in relation to this, please feel free to contact us.
While Allracks & Ute Accessories strives to provide accurate pricing and product information, typographical errors may occur. We stress that all orders placed must be done here at our shop or via email. We cannot confirm the price of a product until we have sighted the job especially if it is something we have to custom make. Prices and availability are subject to change without notice.
At Allracks & Ute Accessories we pride ourselves on the quality of our products and services. It is important to remember, however, that some items are not long lasting. Polished aluminium will fade, and powder coated goods will wear over time if not taken care of. We recommend, if you are not familiar with the product, that you contact us for further information. Once delivered, quality and maintenance of the product is your responsibility.
When purchasing Ladder Racks, it is the customer's responsibility to advise us of accessories already fitted to the vehicle. This will include Roof Racks on cab, Ute Lining inside tub, Tonneau Cover on tub, Toolboxes inside tub or tray, after market or damaged goods already fitted to vehicle. It is also crucial to advise internal width of Tray. Failure to do so may delay fitment and a revised quote or invoice may be issued.
If we are doing a Tray fit -out, we will always include removal and disposable of tub unless advised otherwise. Confirmation of any modifications or additions added to the Tray must be done prior to booking i.e., relocating a Reverse Camera. As Tray fit outs are a timely process, it is advisable to come and see us first so that we fully understand what you require and inspect the vehicle at the same time. It is crucial we know if there are any accessories fitted such as Toolboxes, Reverse Camera or LPG conversions. We take no responsibility if the existing tub is damaged when removing from chassis due to tight, rusted, seized, or stripped bolts. If this prolongs the tray fitment then there may be additional charges incurred.
If purchasing a Nudge barthat we are installing, please ensure the correct year, make and model is provided as technology on motor vehicles is always evolving. Newer vehicles are released with extras such as front parking sensors, Tech Pack, and drive assist.
When ordering something that must be Custom made, drawings, photos and measurements must be supplied before a price is given. If it is something custom that you require then generally a deposit of 30-40% is payable before the job commences (this is non-refundable) and we will require your vehicle to work off for a few days.
A 15% restocking fee applies for all returned items or cancelled orders. Deposits are non-refundable. As a rule we will require that they be returned to us within 7 business days from the date of despatch for examination of the product and in order to assess whether to replace the goods or refund you, at our discretion.Please note that we will not be in a position to address your problem where you have been careless or unreasonable in your demands.
Allracks & Ute Accessories are not required to provide you with a refund if you simply change your mind or you find a similar or the same item cheaper elsewhere.
The information and images presented within the website is the property of Allracks & Ute Accessories and cannot be distributed elsewhere without our consent and knowledge.
Copyright © 2021 Allracks & Ute Accessories. All rights reserved.
WHAT OUR CUSTOMERS

HAVE TO SAY
Hi Team, Just wanted to pass on how very impressed I am with the tray fit out you guys did for my new Dmax. Everything was done according to my specs. Appreciate the proptness
Thanks for the nudge bar you designed and built to my requirements, it is better built and stronger in it's fixing points and looks great.
We are more than happy with your work and creativity on our vehicle. You went that extra mile to give us a job very well done.
Some of the BRANDS

WE WORK WITH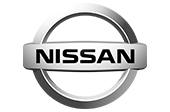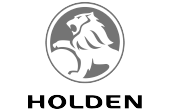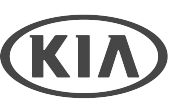 CONTACT US TO FIND OUT MORE
Whether you need a new ute rack or alloy tray body, please don't hesitate to contact us here in Brisbane to discuss your requests. Give us a call on 07 3279 6422 or email us on [email protected] now. Our friendly staff will be more than happy to answer your questions or to help you draw up a custom design to suit your vehicle.
40 x 40 Rear Steel Contoured Racks going out the door @ $330.00
*price includes GST. supply only*